Our interview with Pamula Pierce Barcelou and how The Legend of Boggy Creek was restored after nearly 50 years
How does a film that grossed $25 million at the box office – $145 million in today's dollars – just…disappear? The Legend of Boggy Creek was one of the top 10 films of 1972, with the highest-reported ROI for any film until The Blair Witch Project. But after 1975, you'd be hard pressed to see it or even hear about it, except from a devoted group of fans with unauthorized copies who kept the legend alive.
On June 14, after decades in the bootleg bog, Charles B. Pierce's The Legend of Boggy Creek will reappear in full restoration glory at The Perot Theatre in Texarkana, Texas. This is the story of that restoration – and how a daughter's love and tenacity helped make it happen.
THE FIRST OF ITS KIND
It's not quite right to call Boggy Creek one of the first docudramas because Pierce invented the genre. And it's all based on real-life events. In the early 1970s in Fouke, Arkansas, reports emerged of a terrifying Bigfoot-type creature – seven-feet tall, three-toed, covered in reddish-brown hair with bright eyes. Sightings of the Fouke monster spurred dozens of newspaper accounts that put Texarkana on the national map. So Charlies Pierce decided to make a movie about it.
Pierce was the film's director and co-producer, its cinematographer and one of its balladeers ("Nobody Sees the Flowers but Me," credited as Jimmy Collins). If he could have played the Fouke monster, he probably would've. In making Boggy Creek, Pierce stayed true to the legend and kept it personal, using locals who had seen the monster and who had been quoted in news reports, as well as his own family: his then-wife Florene (Flo), son Charlies Pierce, Jr. and his eight-year daughter, Pamula.
The film's unique look and feel – and why it couldn't have turned out any other way – is as memorable as the legend. "I honestly don't think there's ever been a movie like this, before or since," says Joe Bob Briggs – the iconic horror host who introduced a new generation of fans to Boggy Creek in his 2017 marathon on streaming network Shudder. Catching up with a now-grown Pamula, Briggs shared why he thinks that's still true.
"Your dad took the movie very seriously. He believed it was true because he believed people had really seen something in those woods. That may be why Boggy Creek scared the living crap out of everybody!" – Joe Bob Briggs
It may seem odd for a "monster" movie, but Pam says the film's style was influenced by Disney – the innocence, the pastoral quality of the land, its people and their customs. Mrs. Betty Ledwell, wife of the film's investor, wouldn't have had it any other way. And that's where the story of the making of Boggy Creek and its restoration really begins.
THE MAVERICK AND MRS. LEDWELL
Texarkana of the 1970s was conservative. Charles B. Pierce…was not. A childhood transplant to the area, Pierce was larger than life: a one-man promotional machine, news director, TV star, and award-winning ad man. He had a vision for Boggy Creek. He had the talent. He had the drive. He just didn't have the money. So, he asked one of his favorite clients for it and L.W. "Buddy" Ledwell said yes – much to the chagrin of Ledwell's wife, Betty. She was mortified L.W. had invested in this movie," says Pam. Betty Ledwell's family had founded the Methodist Church in Texarkana. "That's why the film is the way it is. No curse words, no nudity – all because of Mrs. Ledwell. She didn't want it out there with their name on it." No matter that it made a killing. The movie remained a sore spot.
Pierce's way of celebrating Boggy Creek's success probably didn't help.
My Dad was a Maverick. He bought a Ferrari when he made his money," Pam remembers. "When the local bars closed at 4 am, you could hear him barreling through town." Two years later, Pierce wore a custom white leather suit to the premiere of his next film, Bootleggers. "Dad lived large. You can't do that for a long time," she says. After a while – and especially after Pierce and Pam's mom divorced – Texarkana had had enough. Even The Maverick knew it was time to go. Pierce eventually relocated to California by way of Shreveport, Louisiana, taking the Southern (and pretty much U.S.) indy film industry with him. But no matter where he was, he kept doing it his own way: making things work, figuring it out. His daughter inherited that gene.
"I USED TO BE SO EMBARRASSED OF MY TWANG"
Pamula Anne Pierce Barcelou is Southern to the core, but she's been all over. Her talent as a self-taught make-up artist took her from playing with colors and brushes in her teenage bedroom ("By the end of the night, I'd be ALL contoured up!) to New York, L.A. and everywhere in between. She's worked for CHANEL, partied at the legendary 80s club Nostromo in Dallas, and crossed paths with the famous and infamous alike – including Harvey Weinstein. ("He sat on his hands like a giant Saint Bernard, just wagging his tail," Pam laughs. "He was very well behaved.")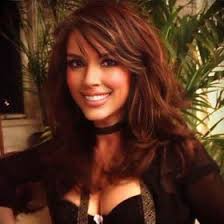 Even when Pam left the life to marry classic arcade video game designer David Barcelou (his creations include the iconic Chexx) and raise five kids, she was still around the business of entertainment – more specifically intellectual property. That would come in handy. Because even though her father was the driving force behind Boggy Creek, he never owned an inch of it.
"IF MY DAD'S ESTATE HADN'T BEEN LOOTED, I NEVER WOULD HAVE DONE THIS"
After Boggy Creek, Charles Pierce directed 12 more films, including The Town That Dreaded Sundown and a Boggy Creek sequel that he hated (although he did work with Pam again; she played the girl at the swimming hole.) Pierce collected writing credits on multiple films including Clint Eastwood's Sudden Impact (and reportedly the iconic line "Go ahead, make my day"). He also worked as a cinematographer, set director and Emmy-winning art director. In 1998, he directed his last film, Chasing the Wind, which was never released.
Pierce died in 2010. Alzheimer's had disease robbed The Maverick of not only his creative power but the physical artifacts of his legacy. Most of his papers were stolen and while Pierce had never owned the rights to Boggy Creek, this loss made it that much harder for Pam to reclaim the film and the pieces of her own history connected to it. That might have been the end of the story had family members not returned to Pierce's crumbling former home in 2011. From the rubble of a collapsed ceiling, a cousin pulled out an envelope. Inside was the unopened will of Charles B. Pierce, naming Florene (Pam's by-then-deceased mother) as the sole beneficiary. Two years later, on her mom's birthday, Pam received the final paperwork needed to become administrator of her father's estate and did what any daughter would: she went back to Boggy Creek...