The continued story of how The Legend of Boggy Creek was restored after nearly 50 years
"Jeeves, Who is Charles B. Pierce?"
One thing the rubble did not contain was any trace of Pierce's film. What had happened to those Boggy Creek reels? Did they still exist? If they did, how would she ever find them and would there be anything left to salvage? To get the answers, Pam did what any enterprising sleuth in 2012 would do: hopped on her computer, went to AskJeeves.com and typed "Who is Charles B. Pierce?"
Her father was gone. The film was gone. But in chatroom after Internet chatroom, The Legend of Boggy Creek was alive and well, including a whole new generation of fans. The die-hards cherished their bootleg copies, but they all wanted the same thing: for someone to reissue the movie.
"Reading those online comments drove me more than anything," Pam remembers. "Everybody was saying 'Somebody needs to get the rights!' So, I figured that somebody should be me."
She didn't always know what to do. Sometimes she just felt led, like picking up the phone one day and calling one of her old friends from Texarkana. "Guess who I've got in the car?" he responded. The man who just happened to be with that friend was Steve Ledwell – son of Betty and L.W. The two didn't speak that day. Perhaps the time just wasn't right. Instead, Pam would spend the next three years trying to track down the film's elements. Eventually she did call Steve, expecting little but getting a shock: "Your dad never came to me," he told her. In 2004, Steve Ledwell had acquired the film's original elements from Technicolor. By the time these two children of Boggy Creek talked, those elements had been sitting in Ledwell's Texarkana warehouse at 3300 Waco Street for more than a decade. It's just that no one – not even Charles B. Pierce, who had wanted to remaster Boggy Creek before he died – had ever asked him about it.
C'mon baby
Charles B. Pierce was fiercely protective of his daughter. Throughout his career, she was his script editor, spell checker, boom operator and make-up artist. But he didn't like her to be alone on set with all those guys. "C'mon baby," he'd say. That meant it was time to go, whether Peter Fonda needed his hairs did or not. Today, Pierce is nearly 10 years gone. But all the while, he's been looking out for his little girl, nudging her.
C'mon baby…Get those rights. Find your people and go to them. Take that chance.
So she did. And one by one, the pieces started falling together.
"You know the BFI has two pristine prints, right?
The first piece of Boggy Creek to make it back to Pierce hands was Ralph McQuarrie's original Fouke monster painting. Yes, you heard that right. Charles Pierce gave the man who would help create Chewbacca and give the Star Wars universe its iconic look his first gig. Next, a 35mm print of Boggy Creek from the Canal Theatre in New Orleans showed up on eBay. That was big. "My daughter said 'Mom! Even if you have to sell all your jewelry, you have got to get that print!'" She didn't hock the jewels but she did get the print, sharing the news with her online Boggy Creek family. That's when things really got moving and her Jeeveses started asking questions back:
Aren't there copies at Technicolor? Have you tried Eastman for the restoration? And the kicker…
You know the BFI has two pristine prints, right?
Yes, that BFI: the British Film Institute. Oh. My. Bog.
The BFI did indeed have those prints (thanks to an anonymous donation) and in 2018 the pieces of Boggy Creek literally came together: that 35mm print from eBay, the Ledwell's Technicolor elements which would be used for sound, and the BFI prints. They landed in the expert hands of Audio Mechanics and the George Eastman Museum, in particular Kyle Alvut, head of restoration/remastering services and the institution's associated school (see end for details). "I was blessed to be connected with Eastman and Kyle from the very beginning. He's a master at what he does," says Pam. "And he's a fan! He saw Boggy Creek at the drive-in when it first played. I couldn't have asked for anyone better than Kyle and his students."
"This movie is like a magic key"
You can't restore a film if you don't own the rights, and Charles Pierce never did. With Betty and Buddy Ledwell both gone, those had fallen to their son Steve and in 2018, for the price of $1, he signed them over for the first time to a Pierce: Pamula. "He told me I'd worked hard for it and my dad would be proud."
In the end it was this Ledwell, Steve – who had actually played the Foulk monster in the original film at the age of 18 – that helped give Charles Pierce's daughter her due. Steve even offered some old Boggy Creek reels that had turned up. Too far gone, they were but a fraction of the more than 400 35mm prints that Buddy Ledwell had destroyed over the years. No malice. They were simply pieces of a past that meant a lot more to the Pierce family than to his. Pam has nothing but good things to say about the Ledwells. "Steve is a real gem as were his parents before him."
So if you're in Texarkana and in the market for a rollback or a gallon tanker, stop by and see the good people at Ledwell & Son Enterprises. And if you're in Pam's new hometown of Walpole, New Hampshire, stop by Burdick's restaurant. You might just run into co-owner Ken Burns. A chance encounter with the filmmaker in 2017 eventually connected Pam with the copyright attorney who would help her get the Boggy Creek rights from Steve Ledwell. Because what this story was missing was one more happy accident.
Getting the band back together
What do we own and what do we just hold? What goes away and what comes back? Maybe enough time had passed since The Maverick roared out of Texarkana for everything to fall into place. An annual Charles B. Pierce Day had been established around 2015, and Pam's father had been inducted into the Arkansas Entertainers Hall of Fame, the only person to ever receive a lifetime achievement award for his unique contributions. And they were truly unique.
"Charles B. Pierce was basically a one-man band, writing, producing, narrating, acting, singing," says Joe Bob Briggs, the man who helped spark new interest in the 1972 classic. "Texarkana misses him, and I miss him."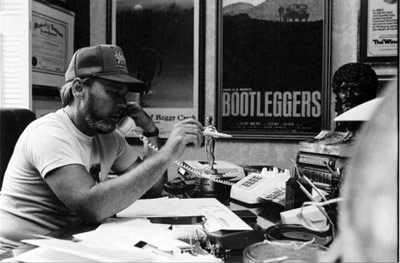 Briggs is not alone. It's probably why so many people who were part of the original or have been involved since will be at the restoration's June premiere: famed composer Jaime Mendoza Nova, who provided music and additional funding; cryptozoologist Lyle Blackburn, who appeared on Briggs' marathon featuring Boggy Creek; and Diana Prince (a/k/a/ "Darcy the Mail Girl"), Briggs' co-host on The Last Drive-In.
And of course Pam.
"This movie is in my DNA; it's like a family member," she says, recalling how Candice Bergen came to think of Charlie McCarthy, her father's ventriloquist dummy, as an older, more famous brother. "Boggy Creek is entwined in my life in the best of ways. I get the most wonderful letters from people saying what it means to them. People watched it with their dad or grandad and now they'll be able to bring that tradition to their children." Pam credits all those who love Boggy Creek for keeping her going, especially the fans. "It wasn't just me. I felt like I was being led. People would appear and help and I'd follow where it would lead. It's a great story." It truly is – two stories really.
The Texarkana story that ends with a monster and the monster story that ends with a girl.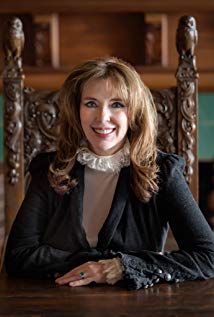 The 4k restoration of The Legend of Boggy Creek premieres June 14, 2019 at the historic Perot Theatre in Texarkana, Texas. For more information on all things Boggy Creek: www.legendofboggycreek.com, www.facebook.com/CharlesBPierce/, @LegendBoggy and @PamBarcelou, emmebelle (Instagram), and IMDB.
Boggy Creek Restoration Details
The 35mm eBay print, the Technicolor elements and the BFI prints were shipped to Texarkana where they were assessed, cleaned, and treated, then sent to the George Eastman Museum. The best quality elements were chosen and run through special machines to scan and convert to 4K. This process requires each frame to be scanned 4,000 times, taking approximately 11 days to complete just this aspect alone. Kyle Alvut and his students at Eastman then reviewed each scene for needed touch-ups or corrections and made initial sound improvements. Boggy Creek sound was completed by Audio Mechanics with no upmastering, using the original mag (magnetic tape) and sound attached to the BFI prints. Audio Mechanics has also restored Night of the Living Dead and The Sound of Music. Source: www.thecryptocrew.com/2018/12/legend-of-boggy-creek-pamula-pierce.html