Time to dive into Blog Potion No. 9, Mutants: Here to roofie your mindstuffs with gratuitous Chris Jericho references, gratuitous additions to the Drive-In Totals, and gratuitous gratuity in general. As Joe Bob would say, just go with it and feel the weirdness.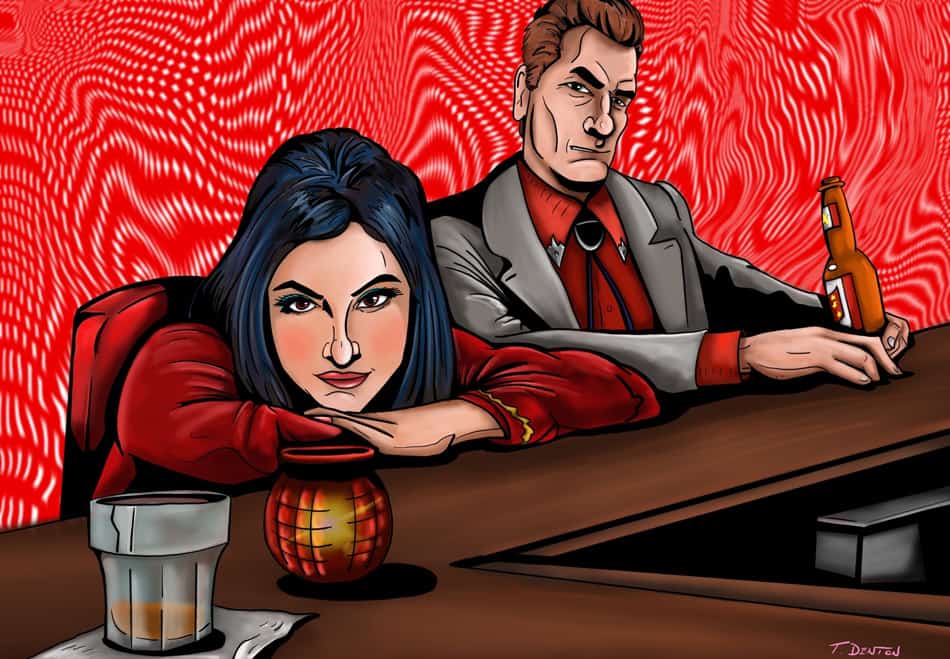 Part 2 of Friday night's Joe Bob Put a Spell on You alternative love fest featured Anna Biller's The Love Witch – an episode packed with film lessons (the Marlena Dietrich effect), history lessons (why Maryland IS part of the South), and language lessons (Note: "Sweetcheeks" is gender neutral). If that wasn't enough, Joe Bob featured two very special guest stars: Ernie in a hammock and Biller herself, who brought new meaning to the phrase "I was up hooking all night."
The creative force behind The Love Witch, Biller had her hand in every aspect of the film but key grip and she probably did that too. Watching these two together was a masterclass in cinema, with Anna sharing insights on 60s cinema; how film emulsion on 35mm creates such rich, lush images; and why sticking to simple color palettes helps create powerful symbolic language.
The Confectionary Trifecta
Speaking of language, who knew that "hon" was a linguistic lightning rod with the power to provoke fighting in the streets in Baltimore? In addition to "hon," "honey," "honeychile," Joe Bob taught us that in some parts of the country, it's still perfectly acceptable to call someone Sugar Pie, Sweetums and Peanut. We know that's confusing. After all, we Southerners use Bless your heart in place of F U. Or as Wendy from Moonrise Herbs Magickal Apothecary might say, Bright blessings. Regardless, the South's Culture of Niceness continues to revolve around The Three Hs. Not to be confused with Triple H, who Chris Jericho kissed and made up with many February 14ths ago after their contentious WWE days.
Happy Third-Century-Beheaded-Bishop Day
In addition to linguistics, Joe Bob regaled us with the history of Valentine's Day, the manufactured holiday that generates billions in sales, desperate 6 p.m. raids on the aisles of Walgreens, and one of humanity's finest inventions: the panty rose.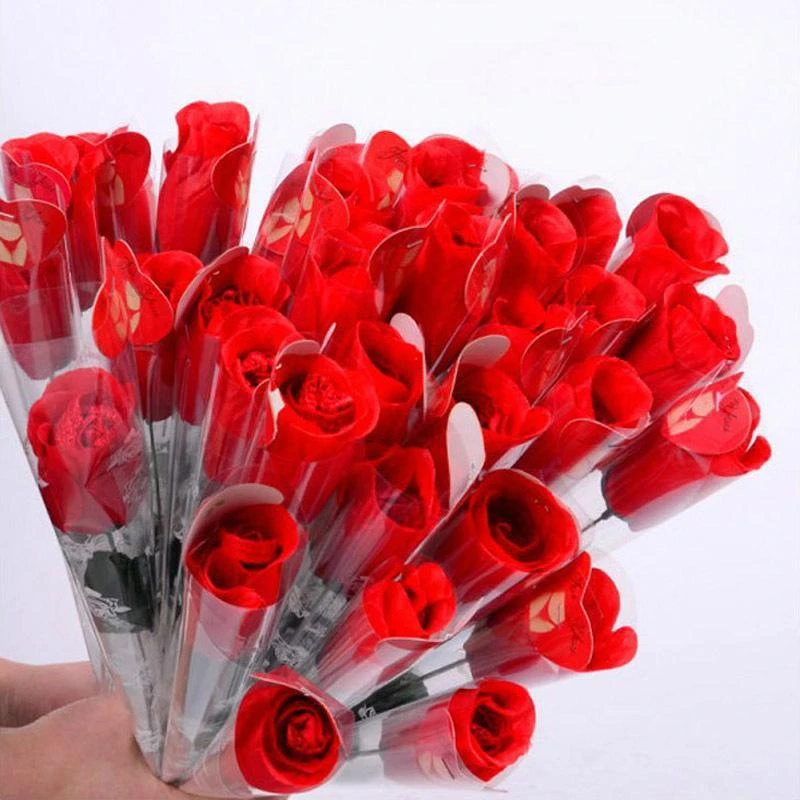 If it all makes you feel like you want to bury your head, you're in good company. Even St. Valentine's cranium is buried somewhere on the Villa Flaminia, "the 2,200 year old road that connects Rome to the Adriatic sea and includes the house of Amanda Righetti in Dario Argento's Deep Red." And because you know he wanted to show it but Darcy wouldn't let him, here's a map of that ancient pathway.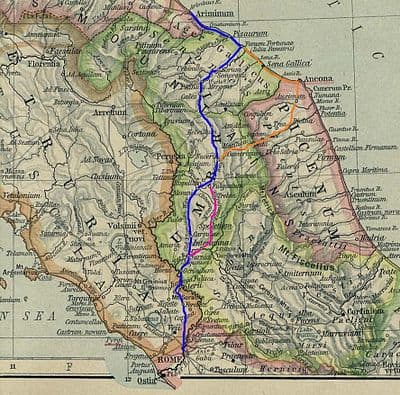 The Summary, The Totals
All roads led to The Love Witch in the second half of Joe Bob Put a Spell on You. Biller's little slice of celluloid heaven is a a 35mm colorfeast that seduces the eye while stuffing your earholes with the kind of dialogue you normally only get from vintage comics, porn, or any overdubbed Italian movie ever (horror or otherwise). Samantha Robinson stars as Elaine, who summons temporary love with ancient technologies like Aleister Crowley's Tarot deck but alas no Motorola Startac flip phone. Turns out the female gaze is just as dangerous as the male but it's a whole lot more fun getting there. The Love Witch is two straight hours of Elaine giving the rainbow (aka mortaring the pestle) to a line of unfortunate menfolk incapable of surviving her advances. Or as Joe Bob put it:
The old familiar story of a woman so beautiful men want to get in bed with her as soon as they see her but she's looking for true love from the strong man who's never quite strong enough and so she has to dump him in increasingly gruesome ways…Sure we've seen it before but have we seen it with full frontal California hippie love rituals performed by a naked wiccan priest? I think not.

It was a three-and-a-half-star extravaganza complete with these…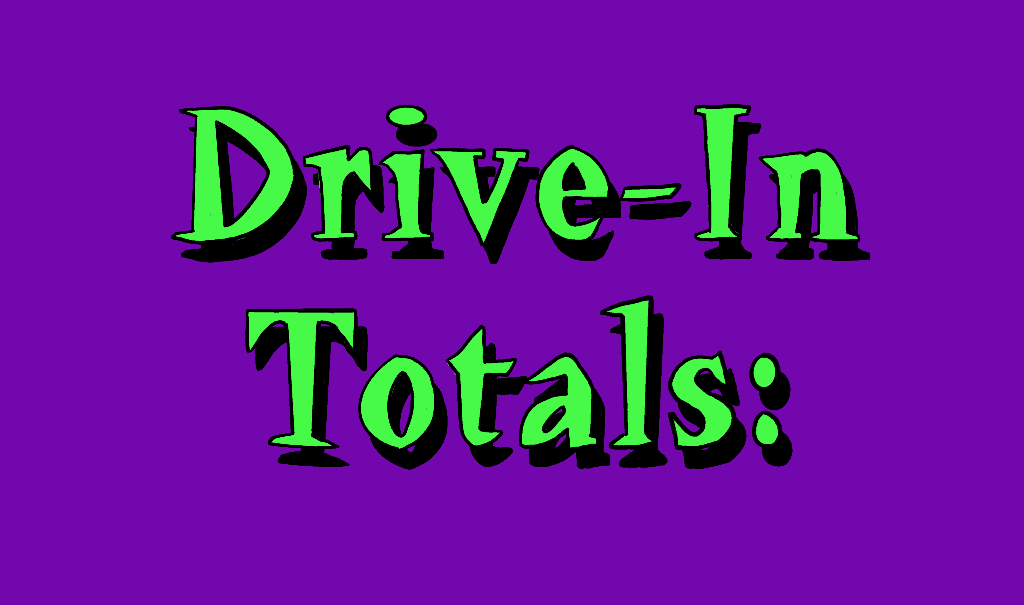 4 dead bodies | 25 breasts | 2 bewtocks | 6 wangdoodles | multiple aardvarking including naked cult ritual aardvarking | 1 burlesque seminar | 1 bloody bathtub suicide | 1 bedroom stabbing with ceremonial dagger | goblet poison | 2 fist fights | 1 catfight | multiple burlesque acts | weirdest striptease in the history of dancing, with red boa | multiple occult love ceremonies | eyeball zapping | attempted witch burning | Prince on a white horse literalism | 1 pentagram altar for husband hunting | impromptu date burial with tampon-infused witch jar | gratuitous harpist with folk singing | gratuitous midsummer Renaissance faire with flutes, jesters, clowns, dancers, ruffled shirts and wooden sword fighting | gratuitous lute ensemble | 1 elaborate mock wedding | rear projection fu | voice over fu | pentagram fu | turquoise eyeshadow fu | potion fu | spell fu | tarot fu
Bonus Total: 1 Purple Ramshackle Victorian Mansion with Photographic Altar of Love Requiring Multiple Trips to the Deep-Discount Picture Frame Warehouse
All Hail Elaine
Since Elaine was just paying tribute, we thought we'd join in…
Dearly beloved, we gather here today in the presence of witnesses to join Elaine and Jerry and Wayne and Richard in unholy carnal relations. What god hath joined, let no one put asunder – except maybe Elaine. And her tampon tea.
Jerry, doomed to death by flashback whilst drinking poison from some rockin Colony glassware;
Wayne, seduced by strip steak and hallucinogens, doomed by the Death, Tower, and pesky 3 of Swords cards, destined to die in his bed like a good libertine;
Richard, married man-turned-mischief maker, death by speed burlesque, who will never fly another plane or watch another Steve McQueen movie again;
And finally Griff, police detective and tighty whitey wearer who politely declines Elaine's brand of gin and juice only to be stabbed to death and doomed to spend all eternity in the confines of her community theater Renaissance fair fantasy world.
Raise your glass, Mutants, in a toast all the boys Elaine loved before, proof positive her therapy isn't working.
Darcy Gets Hitched
While we're on the subject of spirits, let's not forget the series of failed love potions Joe Bob pushed on Darcy until one finally worked: Yuki's nine-of-everything concoction, leading to fantasy nuptials between Darcy and Hall of Fame, Halloween 3 horror-stud Mr. Tom Atkins.
Here's hoping that's enough to maintain our mutant buzz until LDI Season 3's premiere or Joe Bob's Drive-In Jamboree at The Mahoning this summer, or as I like to call it: Christmas in July.