Horror has given us two Tall Men with a cast-iron set of balls: Angus Scrimm and Joe Bob Briggs, the host with the katydid DNA.
Seventeen years after TNT's MonsterVision and 34 after Drive-In Theater on The Movie Channel, it would take a goldurn streaming network named Shudder to bring the world's foremost drive-in movie critic back where he belongs.

From the Phantasm and Thanksgiving marathons to Season 1 of The Last Drive-In, it's been a Joe Bob kind of year. And it all started on July 13, 2018…
I'm Joe Bob Briggs and this is "The Last Drive-In," my tribute to the greatest horror movies in history — well, not really, some of them suck — my tribute to the greatest horror movies in history that Shudder could buy the rights to for under thirty bucks — in what is by the far the longest, most intense, movie marathon in the history of the universe, from Friday night to Saturday night, and this is my farewell to movie hosting, I wanted to go out on a binge because there are two things in life you should always binge on — horror flicks and Wild Turkey.
Of course, the moment we thought would never come almost didn't. After years of pent-up Joe Bob demand, we jammed the servers Mutants! We shut the sky!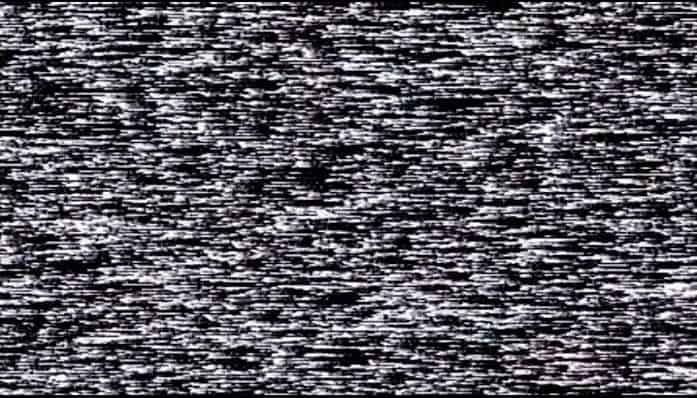 But with a few whacks to Shudder's Commodore 64 – and a thank-you-god replay a day or so later – we got what we always wanted and never knew we deserved: a 24-hour, dusk-to-dawn-to-dusk marathon featuring 13 of the most eclectic films shown in a single night and the name Joe Bob Briggs in flickering neon lights on the marquee. There were guest stars – Lyle Blackburn and our now-resident Mangled Dick Expert Felissa Rose! There were flicks we'd never heard of and might never watch again! Best of all, there was Blood, Breasts and Beasts.

Let's Celebrate Christmas in July!
Now here we are a year later. Older, wiser (?), more secure, and geared up for a re-watch of the marathon that re-started it all. Welcome to Christmas in July, Mutants! We're celebrating the day Joe Bob broke the internet and fixed us forever – the day he made us feel, maybe for the first time in a long time, like ourselves again. And if the whole Christmas thing burns your bacon, don't worry. The Last Drive-In doesn't discriminate. A Very Joe Bob Hanukkah/Kwanzaa/Midsommar/Divali/Eid al-Fitr goes just as well with a couple dozen cases of Lone Star.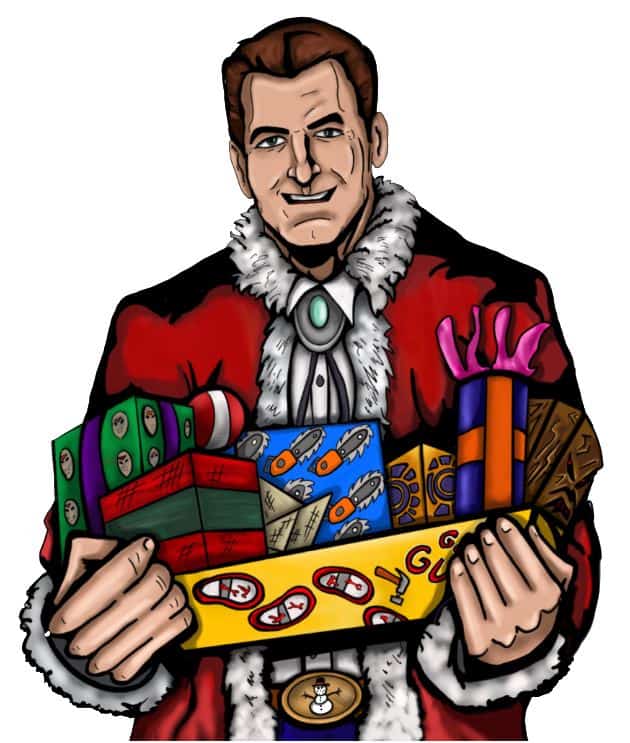 All artwork by T.J. Denton – @tdenton_1138
Like the much-lamented destruction of the Hemi Cuda that was kept out of the Phantasm marathon Joe Bob hosted on Shudder last Christmas, some flicks will be missin from today's marathon replay. But don't worry. We're recappin em all. Each summary features:
Tear in Your Beer Moment
Full Drive-In Totals
First Marathon Mention of a Recurring Joe Bob Theme
But because this is Christmas in July, each recap also features desperate attempts to link The Tall Man universe to the movies of The Last Drive-In. Because if it's one thing we love around here, it's tangents.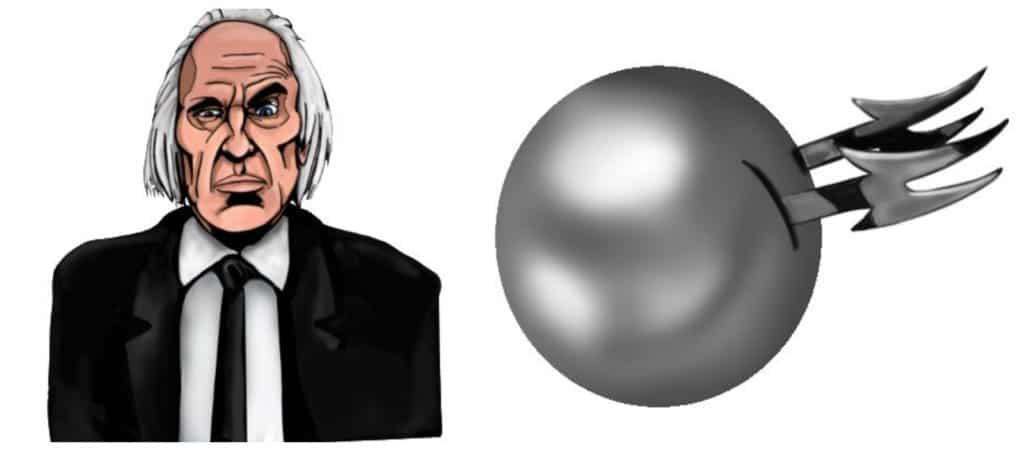 Last but not least, we'll report results from the Not-At-All-Official Last-Drive-In Anniversary Bracket, compliments of tireless Mutant @biddlebrian. The marathon will end the way each episode of The Last Drive-In now begins: with the high lonesome sound of trains in the distance, the murmur of crickets, and those soft chords of acoustic guitar that let us know: Everything's gonna be alright. Joe Bob's comin on. And he's not alone…
The Once and Future Prom Queen

We can't talk about old favorites without talking about our new one: Darcy, a cosplayin, Twitter-lovin Mail Girl for the 21st century. From her marathon world debut at 2 hours 7 minutes and 54 seconds in to her current role as reigning Prom Queen, she's a Mutant's best friend, risking weekly social media incarceration to help bring us – and keep us – together. You're our girl, and it will always be that way.
So thank you, Darcy.
Thank you Mutant Fam, @MutantTheater and The Joe Bob Briggs Drive-In Mutant Collective
Thank you Austin, Matt, Justin, John and the rest of The Last Drive-In team – including members of the original MonsterVision crew.
Thank you Shudder, and Ernie.
Most of all, thank you, Joe Bob.
There's something very right with the Drive-In baby — It's Alive.