The House of the Devil: Before, During and After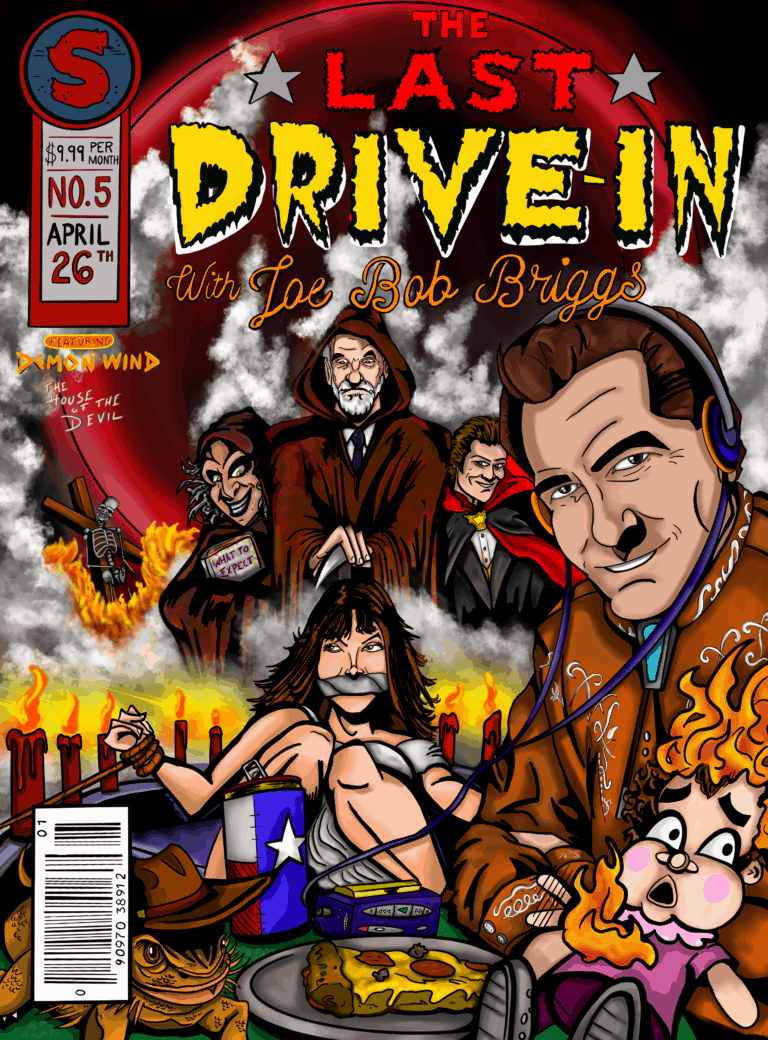 Research Credits! Robin (@CreepiesRobin), our #MutantTheater Maven, Spirit the Cat + The Last Drive-In's John Brennan (@badtechno)
Sam's Diary Entry
Dear Diary — I don't have a lot of time to write this – got this weird babysitting job to get to. But guess what? I FOUND AN APARTMENT! It's so cute and the lady who's renting it to me seems so nice. She looks familiar for some reason. She said I remind her of her daughter. Anyway, I'm super excited. I cannot WAIT to get out of this dorm. Heather is such a bitch. If I come back one more time and there's a sock on the door – and it's my freakin' sock! God, I'm starving! I hope they have stuff to eat at this place. We had pizza today at Nick's. I hardly ate any though. I was so nervous and excited. Megan said it was nasty anyway. Tonight changes everything for me. I know it's just a babysitting job but I'm gonna make it work. I don't actually hate kids. I could even see being a mom someday. Right now I don't even have a boyfriend! Oh well, there's plenty of time to think about that after I graduate. Oh, gotta go – Megan's outside! I hate it when she honks the horn like a thousand times. Next time I write you, I'll have $100 in my hand and be moving into my new apartment next week! Talk to ya tomorrow!
At Nick's Pizza
Today Only – Eclipse PIE SPECIAL
White sauce, garlic, black olives, tomato, feta
Plus breadsticks and pitcher of Coke
Now Hiring!
Call 555-2364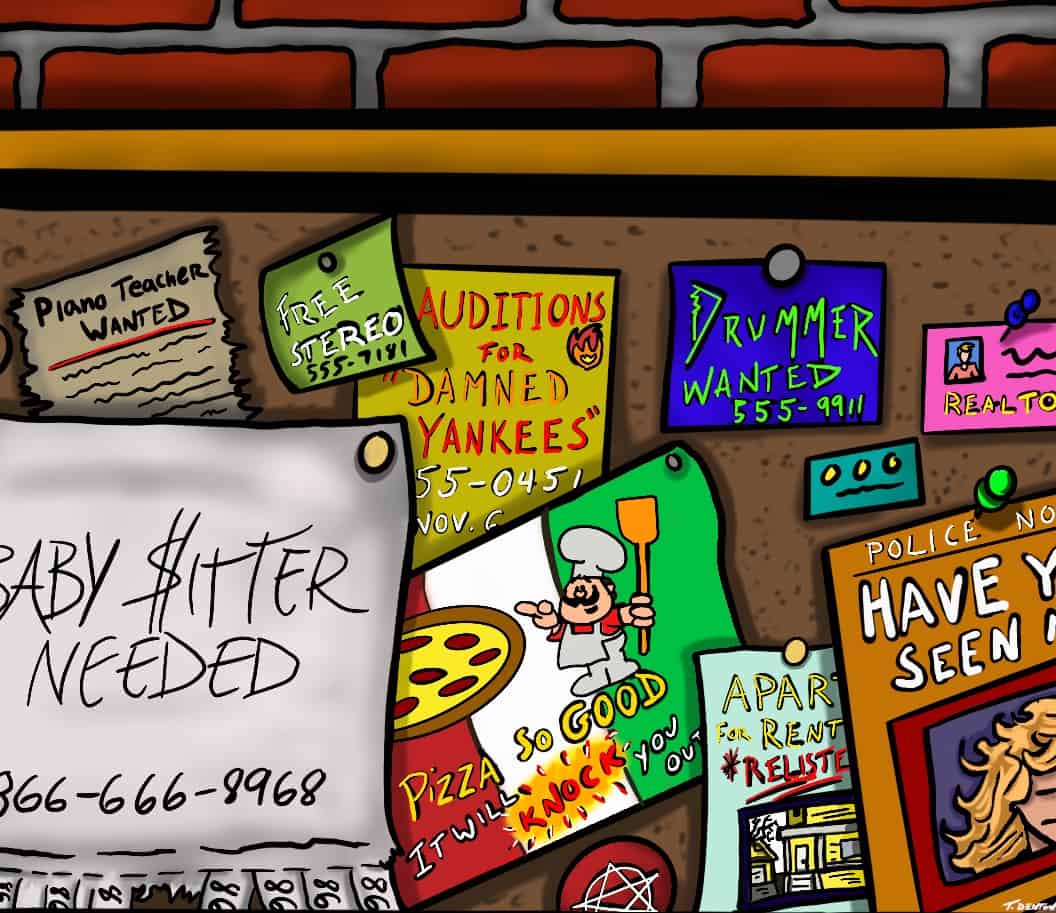 Intern Office Job Board
We've got good stuff! See ham-faced girl at front desk for details.
Megan's Autopsy Report
Description: Blonde, hazel eyes, 5'9". Wearing white sweater, denim jacket, jeans, gray Chuck Taylors.
Vehicle: White Volvo. Found with: Pack of Benson & Hedges cigarettes. Babysitter fliers with phone number 586-2912
Stomach Contents: Pizza, hard candy, Coca-Cola
Blood: Nicotine
TV Guide Listing
***8 PM Ch. 13 NIGHT OF THE LIVING DEAD***
A farmhouse becomes a makeshift hideout for a group of strangers stalked by zombies (96 min.)
Classifieds from the Springfield Republican