I can tell that I'm getting old because I got a late start on celebrating Henry Rollins Day this year, and so this review is more than a week late to mark the holiday proper, but since I've been a fan for something like 30 years back when Beavis and Butthead said he looked like Jim Rockford while I was in high school, I think I'll be OK.
Besides, there was that whole matter of making sure the review of the Heartbreak Trailer Park special came out on time on the Last Call blog because the one thing that is worse than love lost is if you didn't really lose love but instead you just left it out on the shelf way too long without refrigeration at room temperature so then it ends up getting those strange white stringy things that attacked Leonard Nimoy in the 1978 version of Invasion of the Body Snatchers stuck all over it.
I confused love with tapioca pudding there.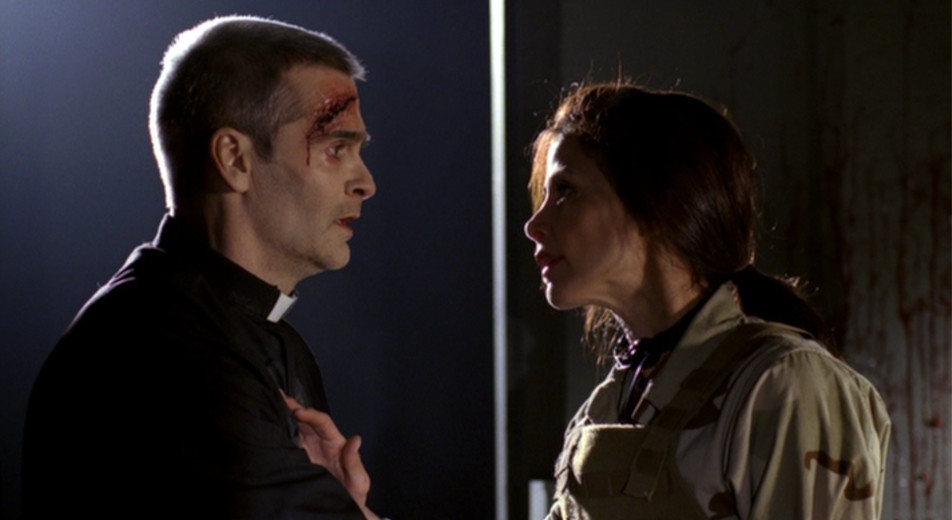 But to celebrate the 61st Henry Rollins Day, I grabbed The Devil's Tomb, a flick where he received third billing behind Cuba "I Was Shown the Money and Received an Indoor Bullstuff Academy Award For It" Gooding Jr., and Taryn "Pennsatucky from Orange is the New Black" Manning, and while it isn't nearly as good as his best role in He Never Died, his second-best role (Wrong Turn 2), or his picture-perfect turn as a zero-tolerance cop pursuing Charlie Sheen in The Chase, he's energetic as all-get-out as a maniac priest (!?) with a perpetual head wound who has to deliver all of the flipping exposition 45 minutes into the movie while being stuck in a bunker with demonically possessed professors and priests 1,000 feet underneath the Iraqi desert when seven military special forces folks show up to model the latest in tan-and-beige camo.
Actually they're there to investigate what's going on with Professor Wesley and the Gehenna Project, but there's a ton of military fatigues on display when considering that this is six years after Saddam was found in his spider-hole.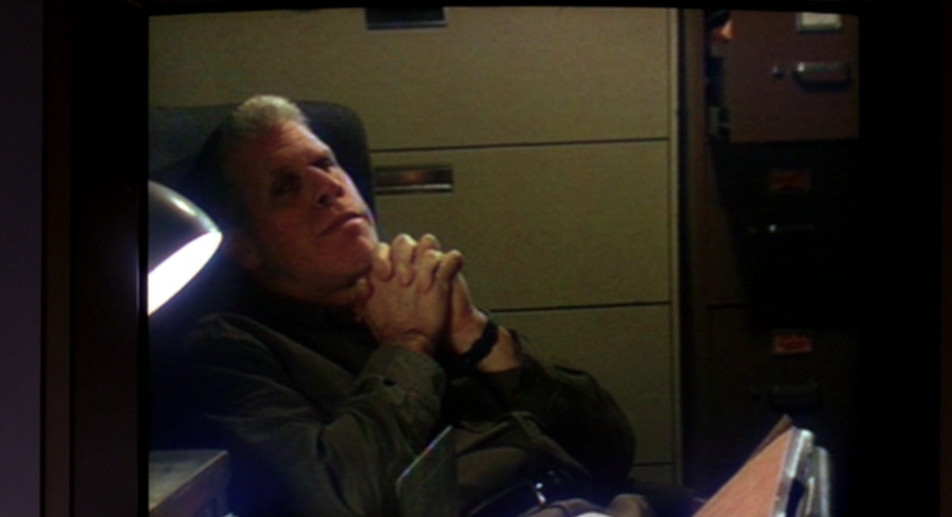 Any horror fan worth their salt who turns this on will no doubt notice that this early directorial effort by Sean Connery's son, Jason, is a variation on John Carpenter's Prince of Darkness. But rather than having a bunch of academics, Egg Shen from Big Trouble in Little China and the guy from Simon vs. Simon talking about nano-physics and spewing slime on each other in the name of Satan-in-a-jar while priest Donald Pleasance runs around yelling and throwing axes, we've got a bunch of military folks coerced by the daughter of an academic trying to save her dad (Ron Perlman, the guy from the original Hellboy) who keeps talking about fallen angels and God playing a "cosmic game of good cop, bad cop" while Pennsatucky gets possessed by the power exuded by the evil entity trapped in an ice block while priest Rollins runs around and doesn't throw axes.
Very similar, except no time travel other than Mack, the troubled squad leader played by Cuba Gooding Jr. flashes back all the time to an incident where a soldier who was close to him didn't make it back from a mission for reasons made clear by the flick's end.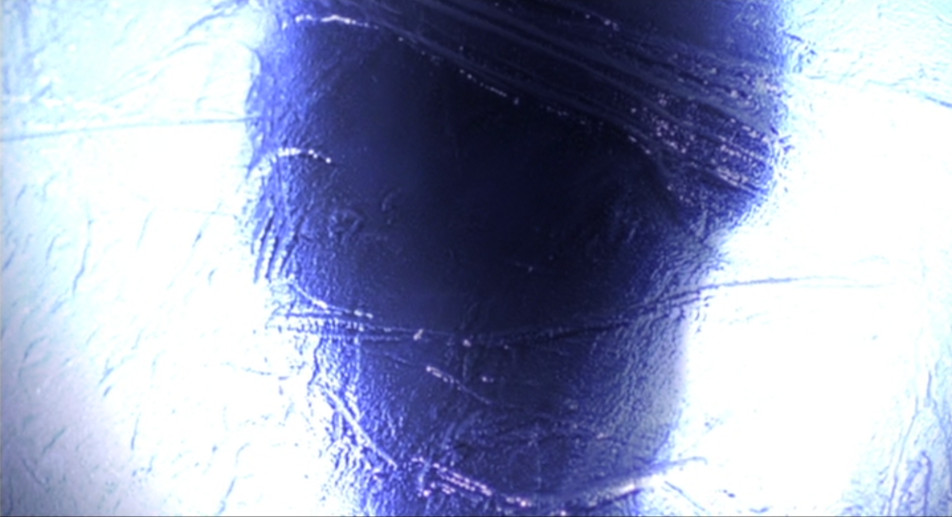 The one quibble is that the source of all the craziness in The Devil's Tomb isn't really THE Devil, it's one of these fallen angels that got all John Miltoned by God and encased in a divine popsicle surrounded by dry ice. However, it can still possess people and make them morph from being short, balding demonic priests with pus-boils all over their heads to becoming well-endowed nekkid women to seduce the guy who was supposed to monitor the communication station and then back to being a pus-head. By comparison, John Carpenter threw Satan in a Sno-Cone machine and Jesus was an alien while Alice Cooper led a bunch of bug-eating vagrants around so they could impale people on rusty bicycle seat posts. (To note: Henry Rollins played a similar character — a fallen angel, not a Sno-Cone machine — in He Never Died. There's a connection there somewhere.)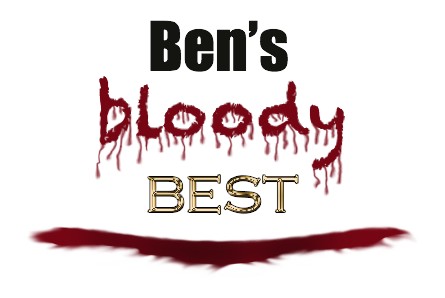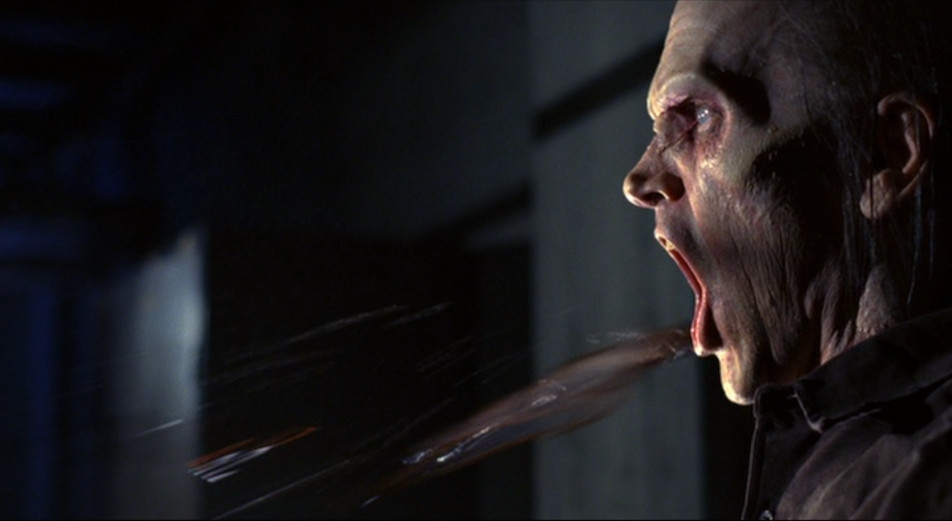 Best Possessed Ranting Interlude Punctuated by Slime Spewing: Close personal friend of the Last Drive-In, Choptop himself, Bill Moseley as Professor Duncan who greets the military squad looking for its missing medic with fun tidbits such as "Together we will dine on the afterbirth of her new becoming" and "You try to convince yourself your existence on this ball of dung is not a dead end."
Best Non-possessed Ranting Interlude Punctuated by a Vinz Clortho Imitation: Rollins' priest named Fulton gets all fired up when delivering all the backstory that the military people end up roughing him up and duct-taping his mouth shut.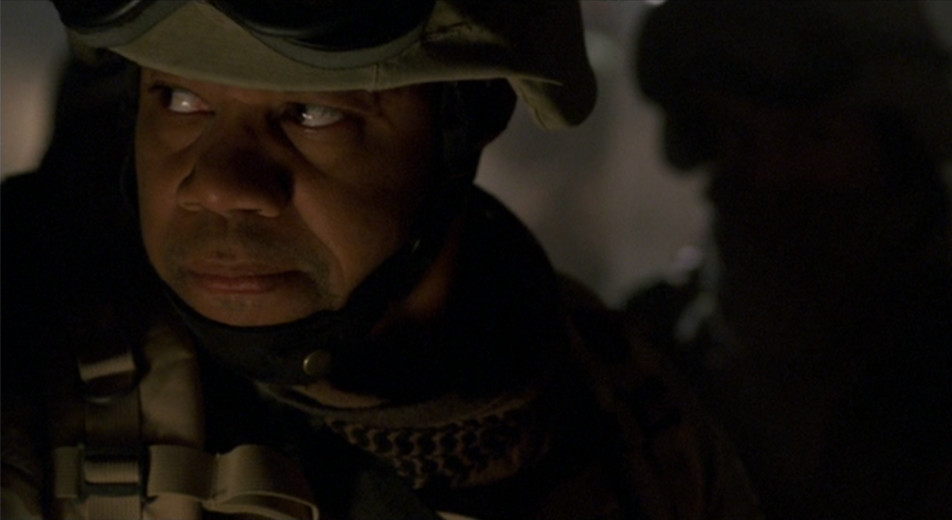 Best Explanation of the Challenges Facing Modern Military Personnel When Engaged in Combat With a Source of Divine Evil: "If I shoot somebody, and they don't die, it makes it kind of hard to do my
f—-ing job," Cuba Gooding Jr.'s Mack says.
Second-best Explanation of the Challenges Facing Modern Military Personnel When Engaged in Combat With a Source of Divine Evil: A few of them do that scene from Predator where they all fire a hail of bullets in one direction to Kill the Crap(tm) out of whatever it is that they're shooting at, but they end up missing anyway.
Best Tall Man Impersonation: As mentioned above, Nickels (Zach Ward) gets fooled when a short, balding demonic priest with pus-boils all over his head becomes a well-endowed nekkid woman when he was supposed to monitor the communication station but was reading porn instead.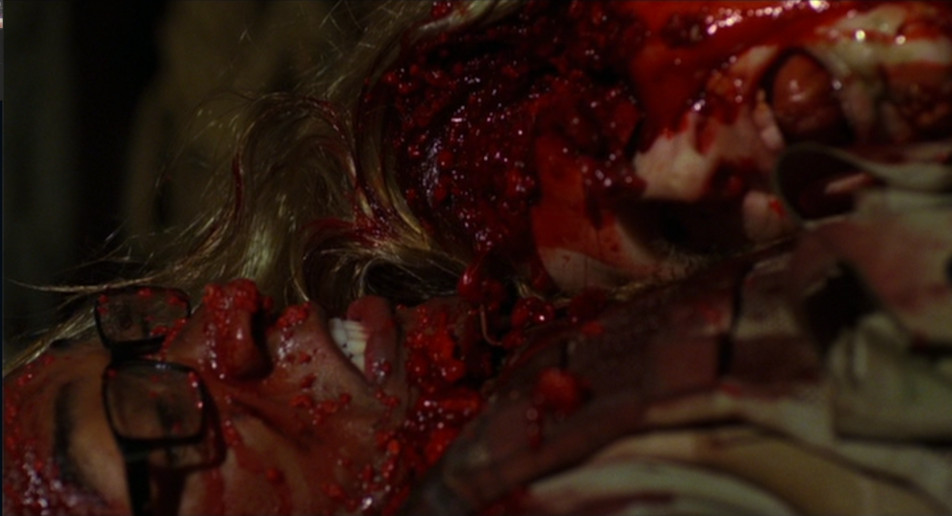 Best Kevin Smith Quote: "I'm not even supposed to be here," says Click the computer expert (Brandon Fobbs).
Not sure why there's a ton of hate out there by other reviewers who say this flick is among the worst horror films of all time unless they're just really, really mad that it wasn't really the Devil behind all the evil-doings. There's gore, a compound fracture of a humerus, grody possessed priests, a vertical spinal filet, guys shoved in jars and a barbed-wire crucifixion. Shots are fired. Stuff blows up. All three B's are present. Would make a good second feature with the previously mentioned Prince of Darkness.
Two and a half stars.
Check it out to stream via the Apple store or Amazon Prime or it's readily available on DVD or Blu-ray.