It wouldn't be a Christmas special without homicidal Santas and stuff to sell, would it?
Maybe this particular fruit is too low, and maybe I'm gonna get sued for biblical infringement, but here we go about how Joe Bob went and saved Christmas. Beautiful art by T.J. Denton (@TDenton1138) above.
A Reading From the Drive-In Gospel, according to Ben…
In those days of 2020, there was a decree that a census be taken of the New-nited States and everyone filled it out except those that couldn't with there being a pandemic and all.
So Joseph Robert hauled it up from Grapevine because he had a show to do, and he and Darcy and the rest of the Last Drive-In crew got together in the spirit of the season at the studio, but they had to be socially distant and figure out how to bring good cheer and spirit to those Mutants on Shudder who needed a holiday pick-me-up.
While they were there, the time came for a show to be made, and Joe Bob and Darcy did create The Last Drive-In Home Shopping Christmas Network. They gathered a bunch of stuff and placed it for sale, because there was no room available in the trailer for it.
And there were Mutants who tuned into Shudder, watching their streams on their teevees. And Joe Bob appeared to them, and he and Darcy were on a set, and it looked like something like HSN and it had a text crawl. And the glory of the bygone era of commercialism AS SEEN ON TV shone again, and the viewers were terrified that JBB and Darcy would be selling off Pocket Fishermen and bamboo steamers and K-Tel compilations.
But Joe Bob said to them, "Do not be afraid and STFU. I bring you a message that will cause great joy for all the people. Buy stuff to help others."
Lo, then a great number of items appeared on www.joebobsaveschristmas.com from Last Drive-Ins past and Cracker Barrel visits alike and the Mutants said to one another, "Let's go to eBay and see these things that have been listed that the hosts have told us about."
So they hurried and saw the items and they bid to assist four charities:

– The Trevor Project: The leading national organization providing crisis intervention and suicide prevention services to lesbian, gay, bisexual, transgender, queer & questioning (LGBTQ) young people under 25.
– The National Women's Law Center: Fights for gender justice — in the courts, in public policy, and in society — working across the issues central to the lives of women and girls to change culture and drive solutions to gender inequity.
– The Peaceful Valley Donkey Rescue: Peaceful Valley's mission is to provide a safe and loving environment to all donkeys that have been abused, neglected or abandoned, as well as protecting wild burros under threat of destruction.
– Organization For Autism Research: Dedicated to improving the lives of everyone affected by autism by supporting research that produces meaningful and practical results.
Such was the amazement of the Mutants who beheld these goods on the LDIHSCN that they bid (at last look) $8,000 for a Demoni mask and more than $7,000 for Darcy's crew jacket. (They could be autographed or bloodied upon request, thus adding to the value.)
And all who saw were amazed at the bidding and for the generosity of those who gave. (You still can, BTW…)
(The Book of Luke it ain't.)
And speaking of young warriors beating the forces of evil, the first flick, the three-star Dial Code Santa Claus (aka Rambo Boy fights Evil Santa), had Thomas, a French juvenile devotee of Sly Rocky Rambo's second most-famous character, sporting a sweet mullet and doubting his belief in Monsieur Noel himself.
While it wouldn't pass for four stars in its native France (not enough bored women having sex and no Gerard Depardieu, Joe Bob says), Thomas would have been right at home in Troma's War with all the dog trapping and playing Apocalypse Now sound effects he does. Instead, his well-off department store-owning mom fires the wrong Santa who gets ticked off, finds out where she lives and wants revenge.
And special mention – even though it didn't make the forthcoming Drive-In Totals — must be made to the gratuitous French Eye of the Tiger reimagining, just in case the Sly Rocky Rambo parallels of Tommy's outfit weren't clear enough.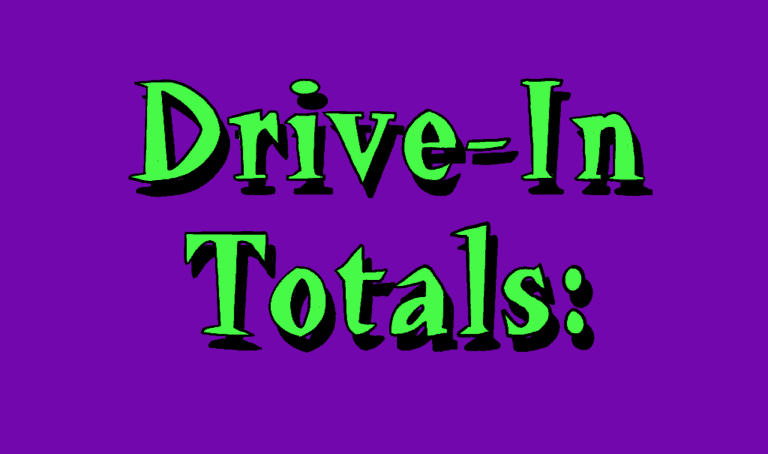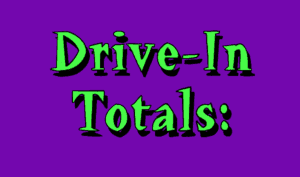 • 6 Dead Bodies
• 1 Dead Pet
• 2 Motor Vehicle Crashes
• Multiple Child Abuse
• Girl Slapping
• Leg Stabbing
• Ball Bearings to the Face
• Darts to the Ears
• Wall Destruction
• 1 Snowball Fight
• Knife to the Throat
• Ritualistic Dog Burial
• Trap-Door Doggie Net
• Window-Ledge Balancing
• Flaming Santa Suit
• Music So Syrupy It Makes Your Face Sticky
• Gratuitous Bruno Bettelheim Text Quotation
• Gratuitous Automotive Mechanics
• Gratuitous Art Gallery Maze
• Gratuitous Bonnie Tyler Regrouping Montage Segue
• Cake Knife Fu
• Sledgehammer Fu
• Slingshot Fu
• Toy Train Fu
• Throwing Star Fu
• Fist-Through-the-Windshield Fu


If all that wasn't enough, resident Mangled Dick Expert Felissa Rose, Silver Bolo Winner James Rolfe, the Candyman hisownself Tony Todd, James and Chelsea from Dead Meat and the Mayor of Tromaville, Uncle Lloyd Kaufman, showed up to keep the holiday spirit alive with special greetings to viewers because what home shopping enterprise is complete without special guest stars?
The whole Mutant Family also had a chance to bawl thanks to letter writer Matt Daniels of Oklahoma, who summed it all up about how important the show was to him, and thanks to the big guy himself who told us a touching story about his "Tonight Show" appearance.For the second feature of Joe Bob Saves Christmas, we get another killer Santa and some more killer auction items to help charity. Check out Laura's take on Christmas Evil.