This last in my triumvirate of Halloween-themed reviews ended up not quite being as Halloween-themed as the two prior (those two were Mischief Night and Trick). There are a couple appearances of trick-or-treaters, the main character has a Halloween birthday and the Grim Reaper shows up a couple of times as well in Trick or Treat, but there isn't anyone slashing around in a mask.
Also, Trick or Treat breaks the streak of two flicks in a row I've reviewed with gratuitous Night of the Living Dead footage, but that's probably because this flick is British and so instead of having the whole "I'm coming to get you, Barbara" scene on TV, it has this standup comedian on BBC 12 breaking the fourth wall and ragging on this new dad named Greg (Craig Kelly).
They do stuff differently in the U.K. and that's part of the reason why George Washington fought the British — so George Romero could make zombie flicks in Pittsburgh 200-some-odd years later. But then we also have to keep in mind that this is a British flick from director Edward Boase, who has three other genre flicks to his credit, according to IMDb, and to be honest, with the exception of 28 Days Later, the satirical Shaun of the Dead and maybe The Living Dead at Manchester Morgue (which was set in Britain, but directed by a Spaniard), Brits don't REALLY do zombies as well as Pittsburgh does.
What they do do well is crime and heist stuff. And in Trick or Treat, this guy Greg's not adjusting to fatherhood well (he's got a four-month-old daughter and the sleep deprivation to match) after an exciting career as a hitman. He's not finding middle age or parenthood in Blackpool, England, to his liking (even with a pretty dang big Ferris wheel and amusement pier nearby). "I should be hunting mammoths," he laments.
His wife, Gemma, isn't very encouraging, either — "I used to be queen of the party scene and what am I now? Bleeding dairy cow," and also thinks his premonitions are bollocks (hey, it's a British flick), "You're not a visionary or a prophet, Greg. You're just an ex-raver who nicked too many pills."
So we're looking at a couple of folks here who decided to become parents cause there's wasn't much else for them to do and now they aren't too happy with where they are. Not exactly a recipe for successful parenting. Gemma crashes out, and Greg's brother Dan (Dean Lennox Kelly — lead actor Craig Kelly's real-life brother), whom he hasn't seen for nine months or so, comes in and says he's creamed a pedestrian in a DUI crash and, hey, can you help a brother out?
Greg starts a plan, but then gets abducted by two mob guys while his brother hides, and this mob boss lady Miss Ferguson (Frances Barber), whose favorite flick is Scarface, tells Greg he needs to find his brother in an hour and a half or she'll kill his family cause her son Baxter's missing.
Guess who Dan says he hit?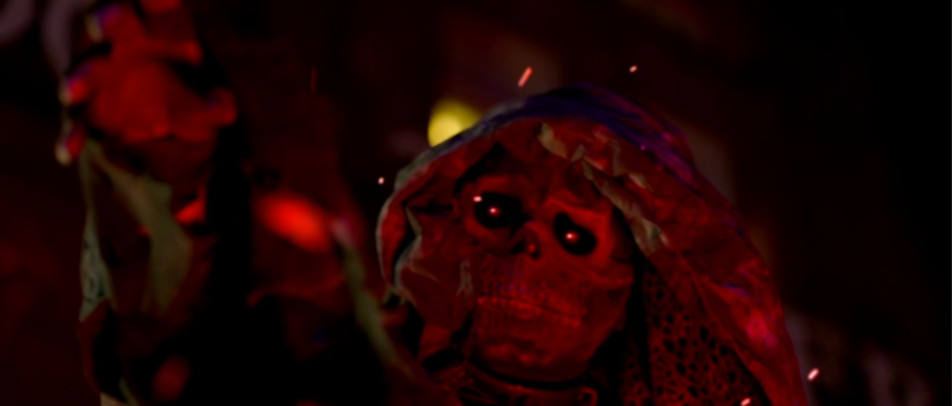 Throw in some premonitions about the Grim Reaper that Greg keeps having and the extreme dissatisfaction with each of their lives, and these brothers are finding themselves in some deep cack.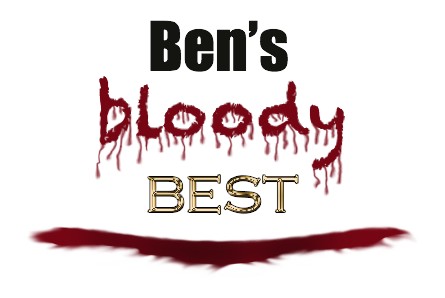 Best Reason to Change Professions: A guy getting punctured multiple times by a maniac with a screwdriver was what led Greg to call it a day as a hired gun.
Best Philosophical Approach: The sage cab driver (Jason Flemyng), who says "there's three sides to every tale — his, hers and the truth. My advice: Don't do anything stupid until you know the truth — the whole truth. Too many men in strange ways doing life because they didn't know the whole truth." and "You don't know it, mathematically, by being alive, you've won the lottery. Life is a miracle. Don't throw it all away."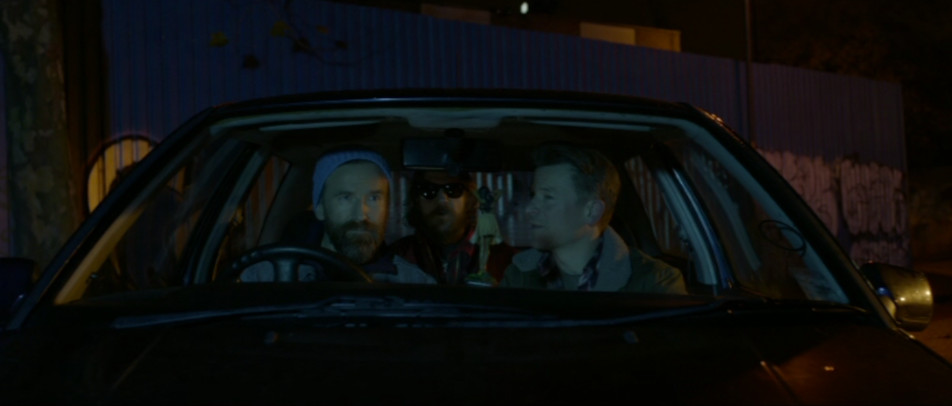 Second-best Philosophical Approach: The lackey named Bizzie (Jason Merrells) who doesn't talk much but looks like 1980s Jeff Bridges goes on a Silent Bob-like monologue about Greek Stoicism while holding Greg and Dan at bay in Dan's car. He's got a job to do and he's going to do it.
Best Splat: A guy gets bludgeoned and backed over.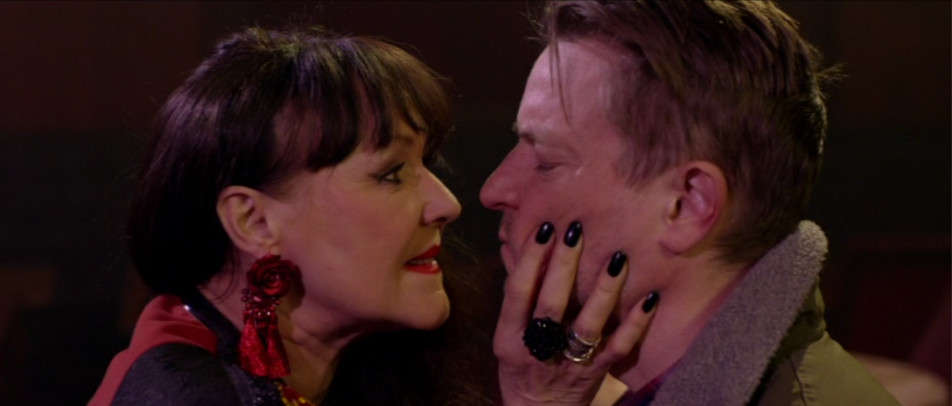 Best Persuasive Strategy: Head mob meanie Mrs. Ferguson (Frances Barber) has a whole table full of rusty implements to torture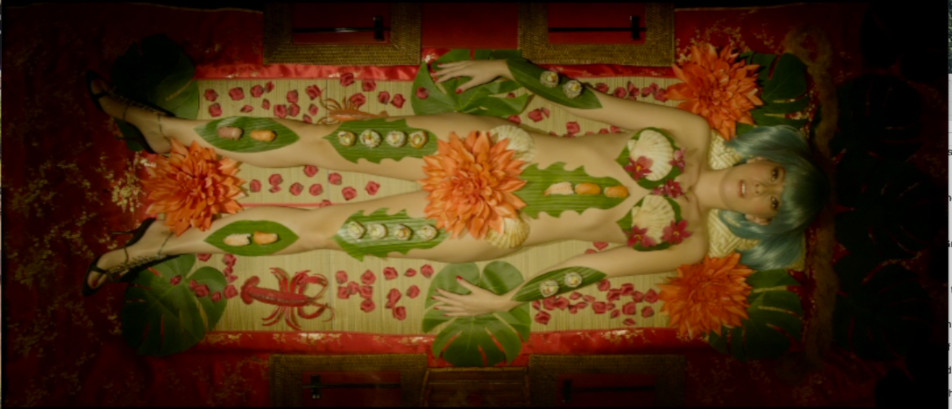 Best Presentation: Dan's girl, Karen (Jessamine-Bliss Bell), has a job in the back of this restaurant serving as a living sushi plate. This inspired some questions:
How did that job interview process go?
How in the world do they get that cleared by the Royal Health Department?
How does the sushi chef feel about this?
What if the wasabi gets in a sensitive part of her anatomy?
Would insurance cover her treatment if the wasabi got in a sensitive part of her anatomy?
I could go on…
Even though the Halloween stuff was really ancillary and there really shouldn't have been a pumpkin on the poster, Trick or Treat earns three stars as a techno-music infused film that's full of darkness and tinged with neon and graffiti. It gets a half-star deduction because the mahi-mahi covered up Karen's garbonzas, but it's a flick that'll keep you guessing (including about what phase of the moon it is).
Check it out on TubiTV or on physical media.
And we have settled on the winning theme for November's feast of flick reviews — those'll start rolling out starting Friday. Happy Halloween!